Dear ,
Login with Steam will have red notice, it's beacuse we have malicious reporting by competitor.

We are still safe. You can click low right corner to continue.

Thanks
Dear C5GAME users,
Hi, everyone. Because of a little negligence, there is an emergency that we need to inform you.
At the beginning of C5GAME's establishment, we used a batch of phone numbers to register a batch of robot accounts to trade on Steam and these robot accounts always maintain trades on C5GAME. But as a result of inexperience, now we find all phone numbers down and most of them are recycled by mobile company. It may be given out again.
This situation will lead to risks of our robots so we have to unbind all phone numbers and bind new ones. According to steam's policy, our robots can't trade in 15 days.
So, as you can see, all items in inventory are locked for 15 days and during this time, users can't deposit or retrieve.
This is a hard decision to make, also one of difficulties C5GAME faced since we established. We really hope you can forgive the mistake made by our young team and always support us to move forward.
In these 15 days, we will hold activities and will start the new event, Roll. Also, we will give out benifits as compensation. Stay tuned and be with us!
Thank you!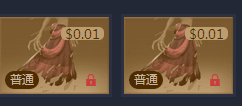 Items in this kind of condition can't be retrieved now, but can sell.

If items have a lock icon on the top left corner, they can't be retrieved now but can trade. Those don't have a lock icon can be retrieved normally.